A police officer stationed outside a school in Khyber Pakhtunkhwa's Swat district allegedly opened fire on Tuesday, killing at least one female student and injuring several others, including a teacher and around seven girls.
The constable, who was identified as Alam Khan, was detained immediately following the assault, and a first information report (FIR) was filed against him, according to District Police Officer (DPO) Shafiullah Gandapur.
"A special investigation team has been formed to make further investigation into the matter. I assure everyone that strict legal punishment will be given to the culprit," he told the media.
Related Articles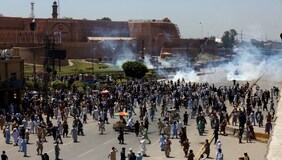 Mobocracy in the Making: Pakistan on edge after Imran Khan's arrest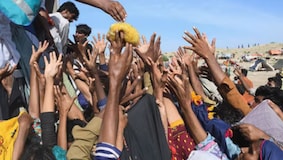 Pakistan may default if IMF denies bailout, warns Moody's
The accused, according to Gandapur, was twice suspended from the police department and was a native of the Salampur region. Khan was readmitted by the police department last year and sent to the school's perimeter three months ago for security purposes.
He continued by saying that an emergency had been declared at the facility and the injured people had been sent to the Saidu Sharif Teaching Hospital.
One of the injured girls, who was admitted to hospital, told Pakistani publication 'Dawn' that the suspect started firing randomly at their van as soon as it pulled away from the school entrance.
"All the schoolchildren got scared and started shouting after which people started gathering," she added.
Following the horrific incident's reporting, Khyber Pakhtunkhwa (KP) Inspector General Akhtar Hayat Gandapur, Malakand Regional Police Officer Nasir Mehmood Dasti, DPO Gandapur, and Swat Deputy Commissioner Ifranullah Wazir all visited the injured youngsters.
According to a statement made by the Swat police, RPO Malakand gave hospital administrators instructions to make sure that those injured in the incident received the best medical care available.
Read all the Latest News, Trending News, Cricket News, Bollywood News,
India News and Entertainment News here. Follow us on Facebook, Twitter and Instagram.